As a Norwegian contribution to this year's (2021) Synoptic Arctic Survey, the Arctic Basin cruise extended the sampling transect of Nansen Legacy project from the northern Barents Sea shelf and slope into the deep central Arctic Ocean. Using the Norwegian research icebreaker 'Kronprins Haakon', the team was able to investigate the Nansen and Amundsen Basin as well as the Gakkel Ridge separating the two basins during a five-week long expedition.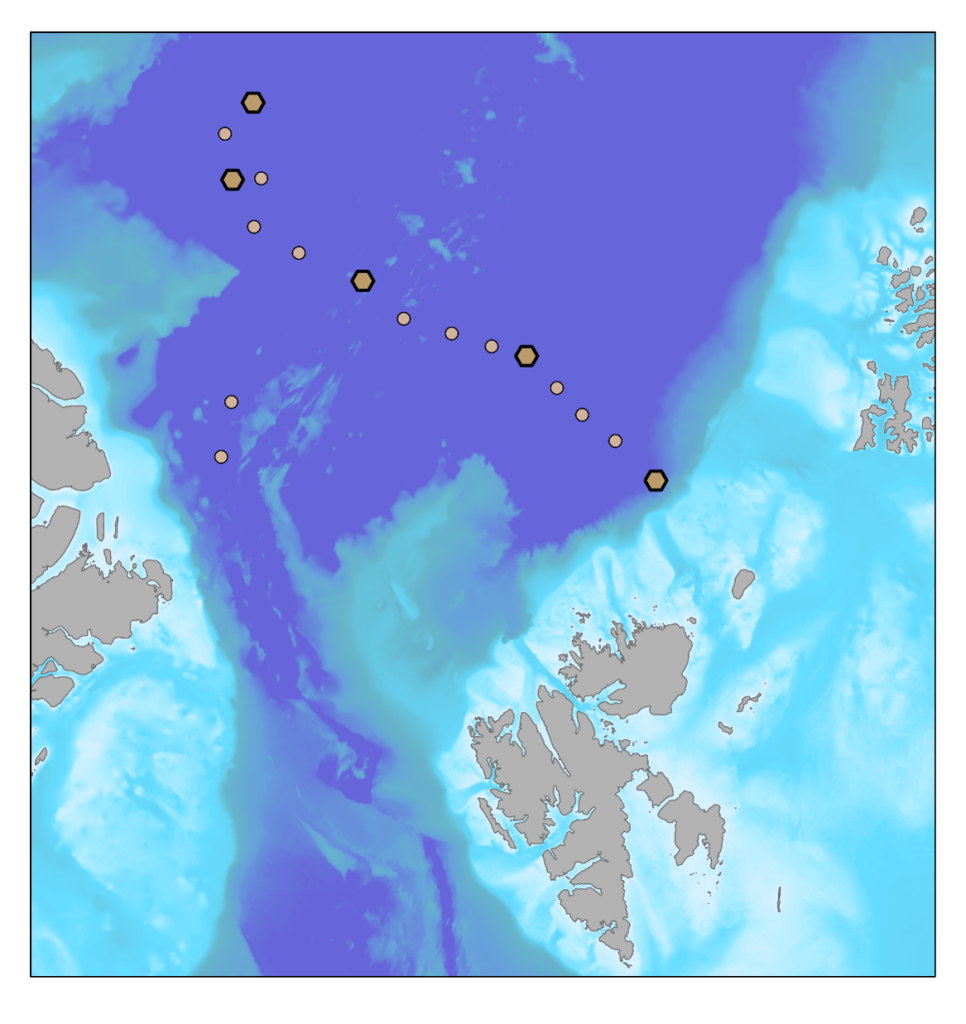 The scientific team on board was highly interdisciplinary, consisting of 34 participants including physical and chemical oceanographers, ice physicists, ecotoxicologists and biologists as well as safety and helicopter teams. About half of the science team consisted of early career researchers. Chief scientists were Agneta Fransson, Norwegian Polar Institute, and Bodil Bluhm, UiT The Arctic University of Norway.
Sampling efforts focused on sea ice and upper ocean work as well as connectivity to the mid and deep water column and underlying sediments. In addition, the role of transport of elements and organisms from the Siberian shelves through the Transpolar Drift was investigated. Indications of water masses with chemical signatures of the Transpolar Drift were encountered at the northernmost station at 87.5˚N and 17˚W.
The Nansen Legacy Arctic Basin Cruise took place at roughly the same time (Aug-Sep 2021) as the Swedish icebreaker 'Oden' was on its SAS expedition in the nearby region between Northeast Greenland and the North Pole.
Written by Lena Seuthe, Scientific advisor Nansen Legacy