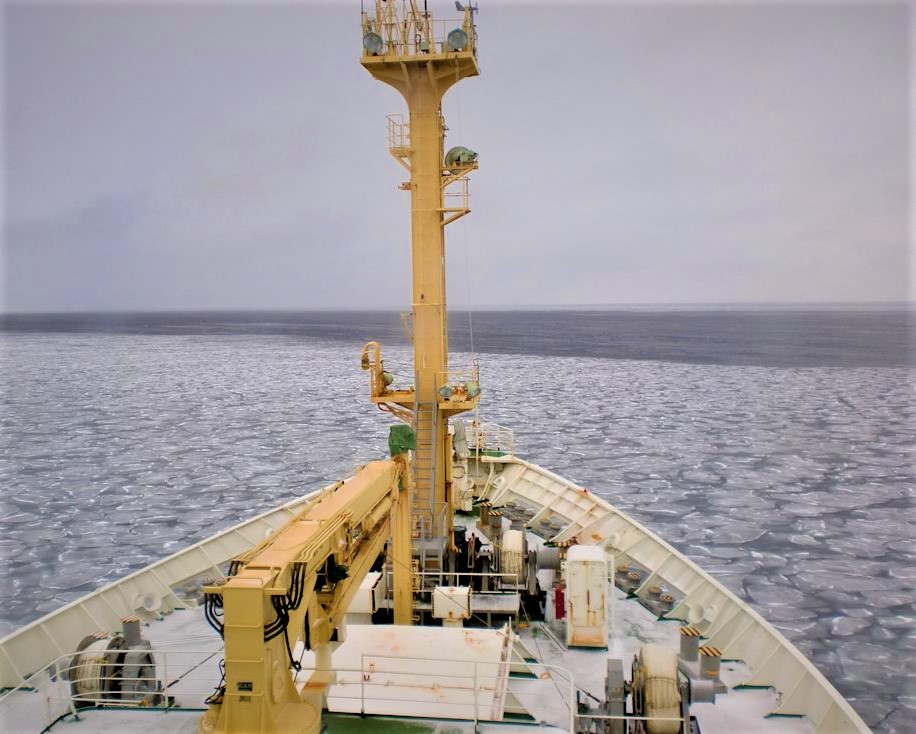 The planning of the 2021 field season is well underway, and several important Synoptic Arctic Survey (SAS) cruises will take place.
On this occasion we would like to invite you to join the SAS January Webinar, where we will be learning about some of these cruises, and the finer details that goes into biological sampling programs. We will also learn the latest about drivers of Arctic ocean acidification.
There will be time for questions and discussions after each presentation.
Date, time and location:
January 28. 2021
14:00 – 15:30 UTC (15:00 – 16:30 CET)
Online, see details below
Presenters
Pauline Snoeijs Leijonmalm (Stockholm University)
­Organizing a biological core parameter program for the SAS-Oden 2021 expedition
Heidemarie Kassens (GEOMAR)
Arctic Century – International expedition onboard research icebreaker Akademik Tryoshnikov 
Karl Adam Ulfsbo (University of Gothenburg)
Drivers of ocean acidification in the Arctic Ocean
The Webinar will take place in GoToMeeting. Please submit your e-mail in this form to get the meeting ID and password (the contact will only be used for this webinar, and the list will be deleted after two months).
Feel free to distribute this throughout your community and network.
See you there!